At Channel 13, we're committed to stepping up and giving those who need help a voice as we fight for what's right. That's why 13 Investigates began the series "Guarding the Guardsmen."
You can find previous coverage in this series at ktnv.com/guardingtheguardsmen.
Since our last report about the case of Sgt. 1st Class Allison Bailey in the Nevada National Guard, another service member found the courage to speak out.
The female soldier struggled to describe the trauma she endured in the state Guard:
"My first thought was just, like, shutting myself down and going like, you know, even God wouldn't forgive me for not fighting hard enough to get him off," she told 13 Investigates.
When we first reported her case in May 2021, she asked us to protect her identity as she detailed claims about a master sergeant, a man she initially looked up to as a mentor until things took a dark turn.
She told us the sergeant was "forcing me to touch him in inappropriate places and, like, touching me without my permission."
She says his behavior escalated to assault multiple times in remote northern Nevada locations. With the power dynamic of him being nearly twice her age and several ranks her senior, she says she felt trapped and forced to comply with his advances.
"And he took away the knife that he gave me for protection and like whispered, 'You won't be needing this,'" she said.
When she finally made the decision to report him in the fall of 2019, she went to leadership in her chain of command.
"He basically told me that I wasn't reporting to law enforcement or the SARC (Sexual Assault Response Coordinator)," she explained. "And I had to go meet with him. And when I did, he told me that it was consensual."
She says that began a journey of intimidation and retaliation so severe that she was driven to the breaking point.
"And so, I went to the spot where I was first sexually assaulted by my assailant, and I was going to shoot myself," she says. "But the gun wasn't there that day. And that's the only reason I'm here."
She's now revealing her identity for the first time as Senior Airman Elizabeth Smith in an interview with 13 Investigates.
"Because command did not take me seriously, another service member is not with us today. So obviously they did not do what they should have," Smith told 13 chief investigator Darcy Spears.
"And does that speak to why you're coming forward and revealing your identity, or... what contributed to you making that decision?" Spears asked Smith.
"So, listening to Allison Bailey's story, I felt like I was reading my story all over again," Smith said.
As 13 Investigates reported, Allison Bailey's story includes claims of retaliation surrounding her reports of sexual assault by a fellow guardsman. Bailey went from model soldier to being kicked out of the military over multiple allegations of misconduct on her part. She died from organ failure due to multiple health issues six weeks after she was discharged.
"By the military's own numbers, they report that 64 percent of service members who report a sexual assault are being retaliated against," said Lindsey Knapp, an attorney and Army veteran who created a group called Combat Sexual Assault, which provides healing services to nearly a thousand service members and legal help for about 100 clients including Smith.
"She reported that she was sexually assaulted by somebody who outranked her significantly and was her supervisor, no less," Knapp said.
Smith took her allegations to the Reno Police Department in November 2019.
"She was able to get a civilian protective order where the judge checked the box for sexual assault as the basis," Knapp said.
The Guard issued a Military Protective Order against the master sergeant and initially kept the two separated.
Reno police ended up closing the case, telling 13 Investigates in 2021 that they couldn't find probable cause to file any charges.
According to documents from a Reno police report, the master sergeant told a detective the two had an intimate relationship lasting about six months, but it was consensual. He stated "...that there was no rape, no coercion, and rank was not part of it."
The Nevada Guard also asked the National Guard Bureau's Office of Complex Investigations to review the case. But that office declined, citing the extensive Reno police investigation.
In a statement to 13 Investigates, the Nevada Guard wrote that "the Reno Police Department conducted an extensive investigation that led to the drafting of a 633-page report."
"What they're trying to do is demonstrate, or attempt to demonstrate to the American public, that they did a fantastic investigation and that they were so thorough," Knapp said.
But Knapp confirms what 13 Investigates discovered after we obtained the report: nearly half of those 633 pages are duplicates.
And here's the kicker: the 253 duplicate pages are location photos, screen shots of banking activity and social media posts, and email threads nearly all of it collected by Smith and handed over to Reno P.D.
As Knapp explains, the bulk of the report is made up of her client's own investigation.
"They should be ashamed of themselves, and the American public should see them for what exactly what they're doing," said Knapp. "And that is misleading them and gaslighting survivors of sexual violence."
When we specifically asked the Guard why they repeatedly cited the report as 633 pages when nearly half was duplicated, they avoided the question, referring us to Reno police instead.
This is the Guard's emailed statement to that question:
"As for the number of pages in the Reno Police Department report, we refer you to the investigating agency (RPD) and six other supporting law enforcement agencies involved in the investigation. Additionally, the Nevada National Guard sought review of the civilian law enforcement investigation through the National Guard Bureau's Office of Complex Investigations. Upon review NGB OCI said, "The investigation conducted by the Reno Police Department is the most extensive report into an allegation of sexual assault this office has ever been presented with for review." The Nevada National Guard by design does not investigate criminal sexual assault and was not involved in RPD's investigation. As we've told KTNV 13 numerous times, sexual assault cases in the Nevada National Guard are investigated by civilian law enforcement."
In 2021, the Guard told us the master sergeant whom Smith accused received an other-than-honorable discharge from the military. But the reasons for that were adultery and fraternization. Knapp says that means the Guard effectively took his word over Smith's that the sexual activity was consensual.
Smith remained in the Guard.
"And that was more scary than the rape itself, because...with rape, you know it's going to end eventually," Smith said. "But the retaliation, you never know when that's going to end. And there's no one on your side who's able to stop it."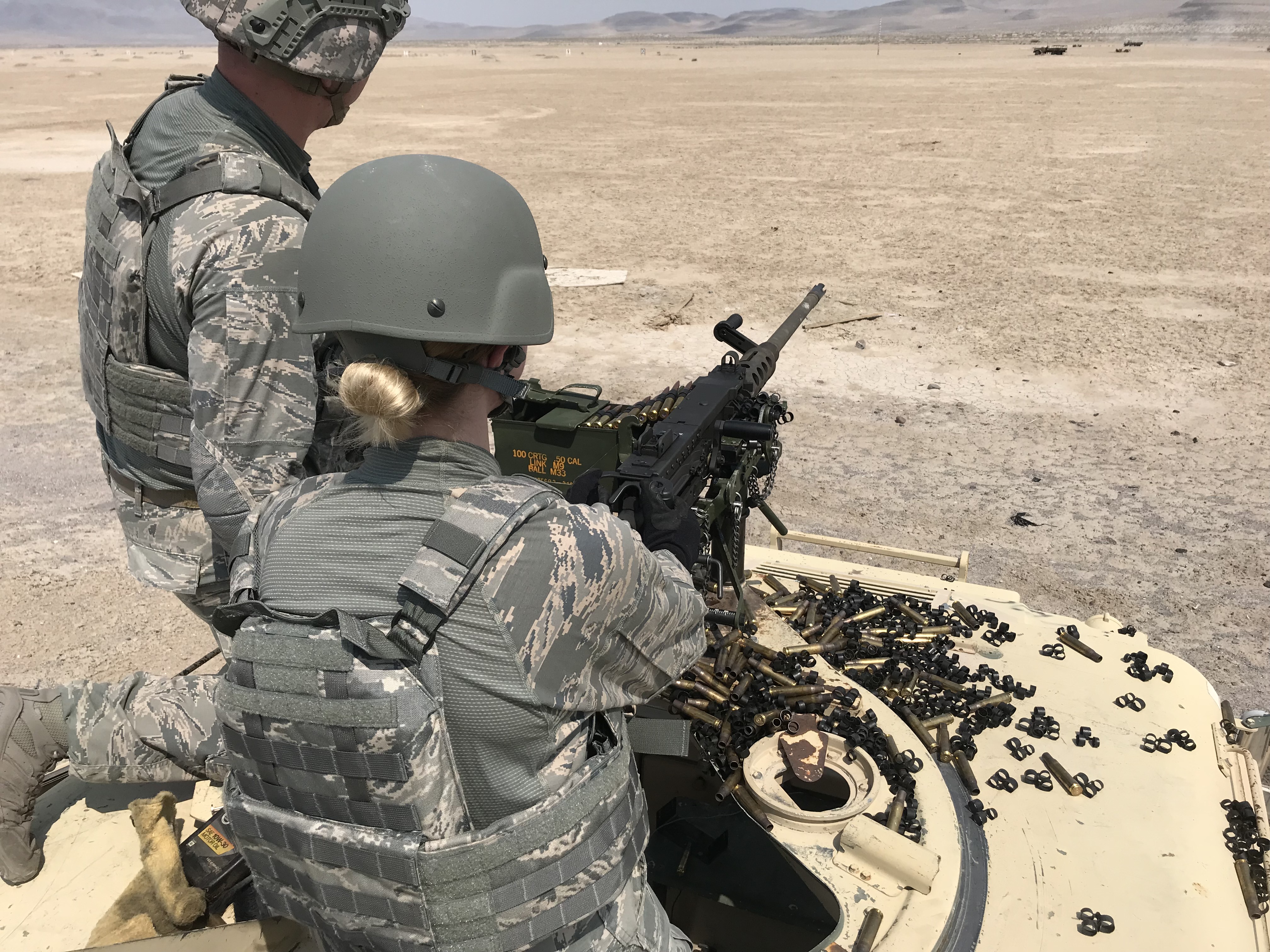 The Nevada Guard has repeatedly told us they properly followed all procedures in Smith's case.
And they say the Guard continues to make efforts to protect all service members. To that end, the Nevada Guard provided the following statements:
"The Nevada National Guard takes sexual assault in the military very seriously. Sexual assault in the military is a national issue being addressed at all levels, including an executive order from the President earlier this year and an independent review commission initiated by the Secretary of Defense (also see Fort Hood investigation following 2020 death of Pfc. Vanessa Guilln). Additionally, the Nevada National Guard has taken numerous steps to address the issue here in the Silver State. In 2021, the Nevada National Guard entered a legal agreement with the Nevada Department of Public Safety for all sexual assault cases to be investigated by the Major Crimes Section of the state police investigators at DPS. Also, in 2021, the Nevada National Guard changed state militia law to align definitions of sexual assault and harassment with stricter definitions used in the Uniformed Code of Military Justice (UCMJ). Also that year, the Nevada National Guard restructured its support services under a new military directorate, J9, to house its resiliency, military support offices under one joint -- Army and Air -- effort. This includes the Sexual Assault Prevention and Response Office, Psychological Health Services, Chaplain Corps, Family Programs, Substance Abuse Program and Suicide and Crisis Support."
"In 2020, the Nevada National Guard launched its #ZeroToleranceNVNG campaign to raise awareness for survivors to come forward and report sexual assault in the military -- regardless of whether the alleged perpetrator was in the military. For instance, a recent review of cases over the course of the past two years showed seven of 12 reports included an alleged perpetrator who was either unknown or not a member of the military (a civilian).  Of the five remaining cases, two of the alleged perpetrators entered a separation board and the other three cases remained under investigation. The Nevada National Guard supports survivors of sexual assault with services regardless if the alleged perpetrator was in the military. With a population of about 5,000 in the Nevada National Guard, this data puts the Nevada National Guard on par with the rate for many national statistics. In 2021, the Nevada National Guard saw an increase in reports -- many with alleged perpetrators outside the Nevada National Guard -- and several reports for incidents going back more than a decade. The Nevada National Guard viewed the increase in reporting as a success for the awareness campaign."